In Reflection: A Writer's Solo Trip to Miraval Arizona
I was first introduced to Miraval Arizona about seven years ago when I was on assignment for a national magazine to report on the resort's famed equine experiences, helmed by the now-retired cowboy and "horse whisperer" Wyatt Webb.
A few years later, I returned for the property's diverse eastern offerings: Chi Nei Tsang, a Chinese abdominal massage to help with digestion; Jin Shou-Tui Na, to help balance and restore energy; and a visit with longtime Ayurvedic healer Clinton Horner to learn about my doshas. I'd also enlisted in energy work with Lolita Leal whose Path of the Jaguar, a mix of hands-on healing and breathwork, helped me re-connect and leave behind hucha (heavy energy). And then there was a private visit with the fun-loving psychic Alexandra Nicol; she also fed me delicious little chocolate candies.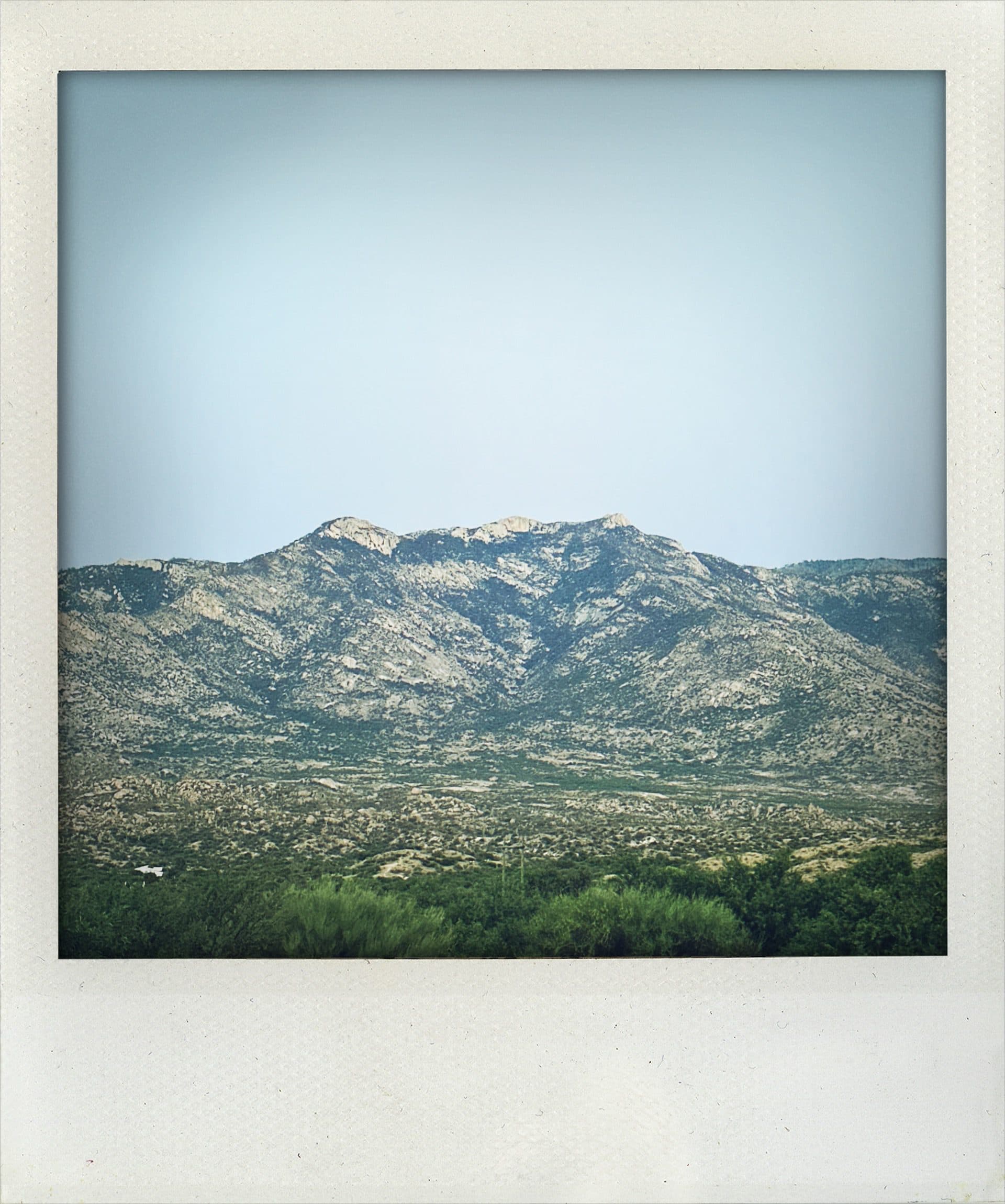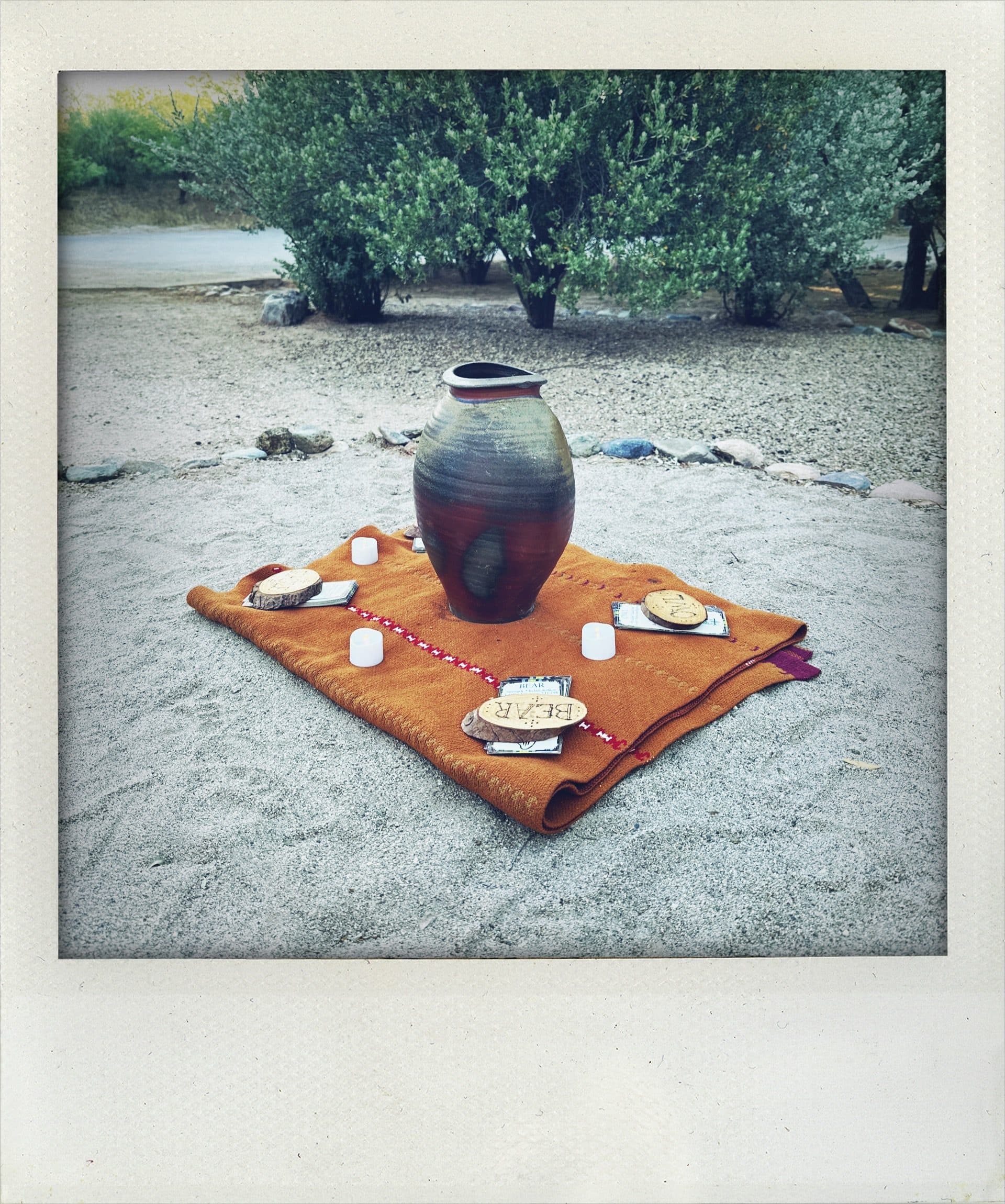 Of course, my favorite visit to Miraval Arizona was in 2021 when I met my Mom. For years, she had been sick with a rare form of cancer, but wanted to return to Miraval Arizona – a place she also loved. The day we were supposed to meet with the new equine leader, Lucinda Vette, my Mom was too tired to venture out. I went alone and working with Lucinda (and the horses) gave me a chance to examine my fear – and sadness – of losing her. And, what would be the last summer with my Mom, now in reflection, is one of the most special trips of my lifetime (don't worry, this won't be a sad story). We got to really hang out and talk. We had a great time sipping margaritas with chips and guacamole at the Coyote Moon, and later, sitting on the patio of Cactus Flower, we watched the golden Arizona sun fade behind the Santa Catalina mountains – a magic hour of cinematic sky pinks and purples.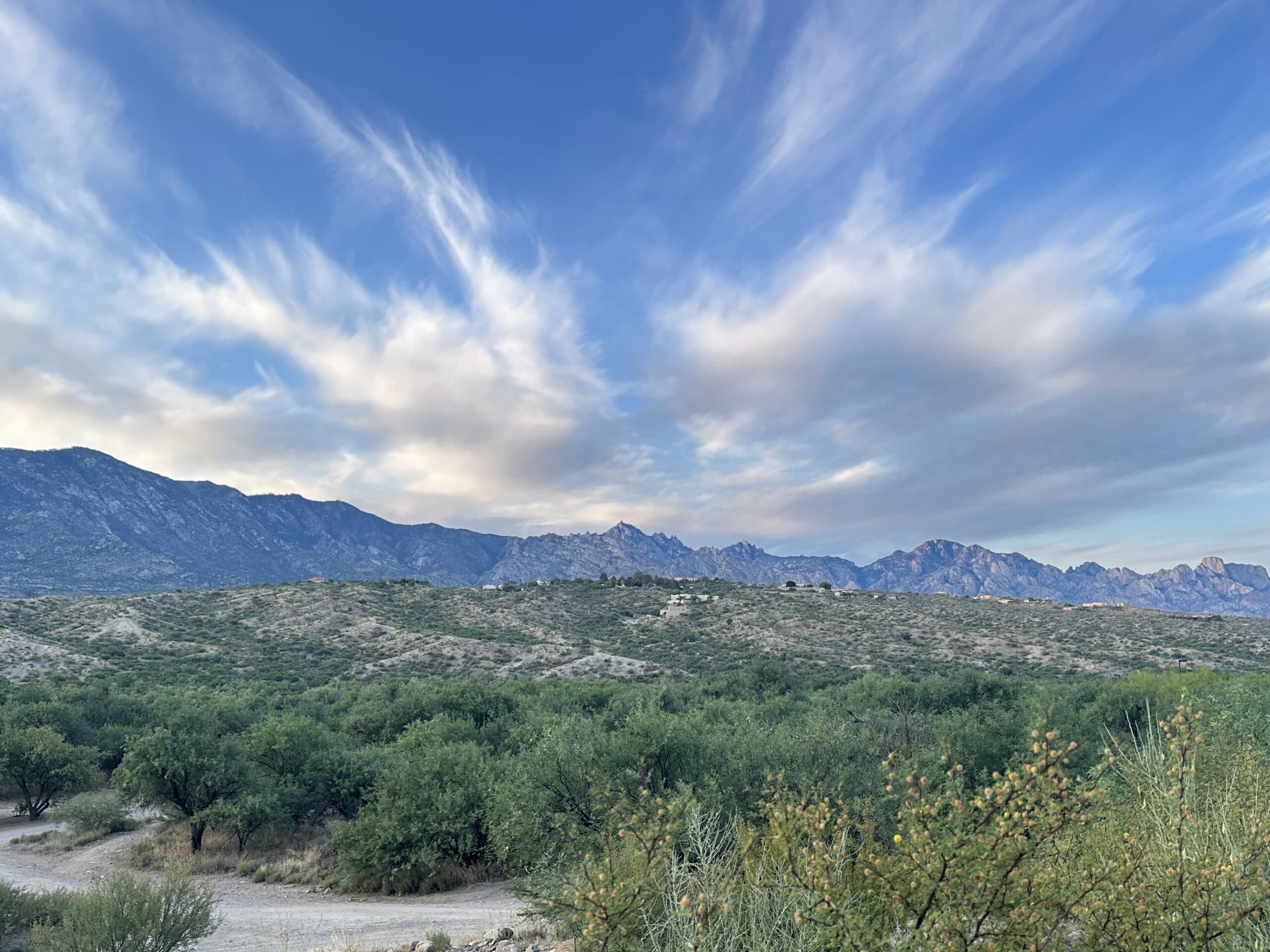 In June, I returned to the Sonoran Desert once again. This time, I was on a solo mission. As I pulled up to the resort's familiar circle drive (and happily tucked away my cell phone) I felt a wave of grief wash over me. But, that wouldn't last long. Why? Because I was back at Miraval Arizona. 
Of course, I'd come to see some familiar faces. The kind-hearted planner Adriana Cummins helped me create a special itinerary. As usual (and perhaps what makes Miraval Arizona so special) is that you can experience unique healing modalities that you can't find at traditional resort spas – or really anywhere. It's also why I especially love coming to Tucson as many of the healers have been around for several years, and in some instances, decades. This includes Tejpal, a veteran of Miraval Arizona, who through a series of grounding breathing exercises helped me ease anxiety and fear around death (I still practice the breathwork at home). Next came the healing hands of the intuitive minister, Madre Amelia once again guided me through a Mother's Blessing (fitting too, since I had lost mine).    
There were new experiences too. I joined a small group inside the yurt for Scottish-born Rae Jessie's immersive Journeys of Renewal; a special smudging ceremony using guided visualization (and hand-designed totem cards). I also had the chance to work with the contagiously-enthusiastic Richard Noel in his W.H.Y. (What Holds You) experience: a one-on-one session in a darkened room that used spirited conversation and drumming to help me remove mental blocks and focus on my future.  
Later, renowned trauma specialist Brent Baum, another Miraval Arizona veteran, led me through his Holographic Memory Resolution, allowing me to replace unpleasant past memories with the color therapy. Also integral to my reseting was Qi Awakening which uses the Chinese practice of Tui Na massage and acupuncture to aid in relaxation; and Wendy Becker's creative new Syner-Qi, a blend of neuro-reset, neuro-muscular massage, and neuro-acupuncture to help with alignment. There was a Naga session – a Miraval Resorts exclusive – using assisted stretches and hanging silks to massage to melt away tension and improve circulation. My last day, I enjoyed Jess Holzworth's Ritual of Remembrance, a creative and sensory ceremony that combined music and dance ritual in a rich, exploratory session.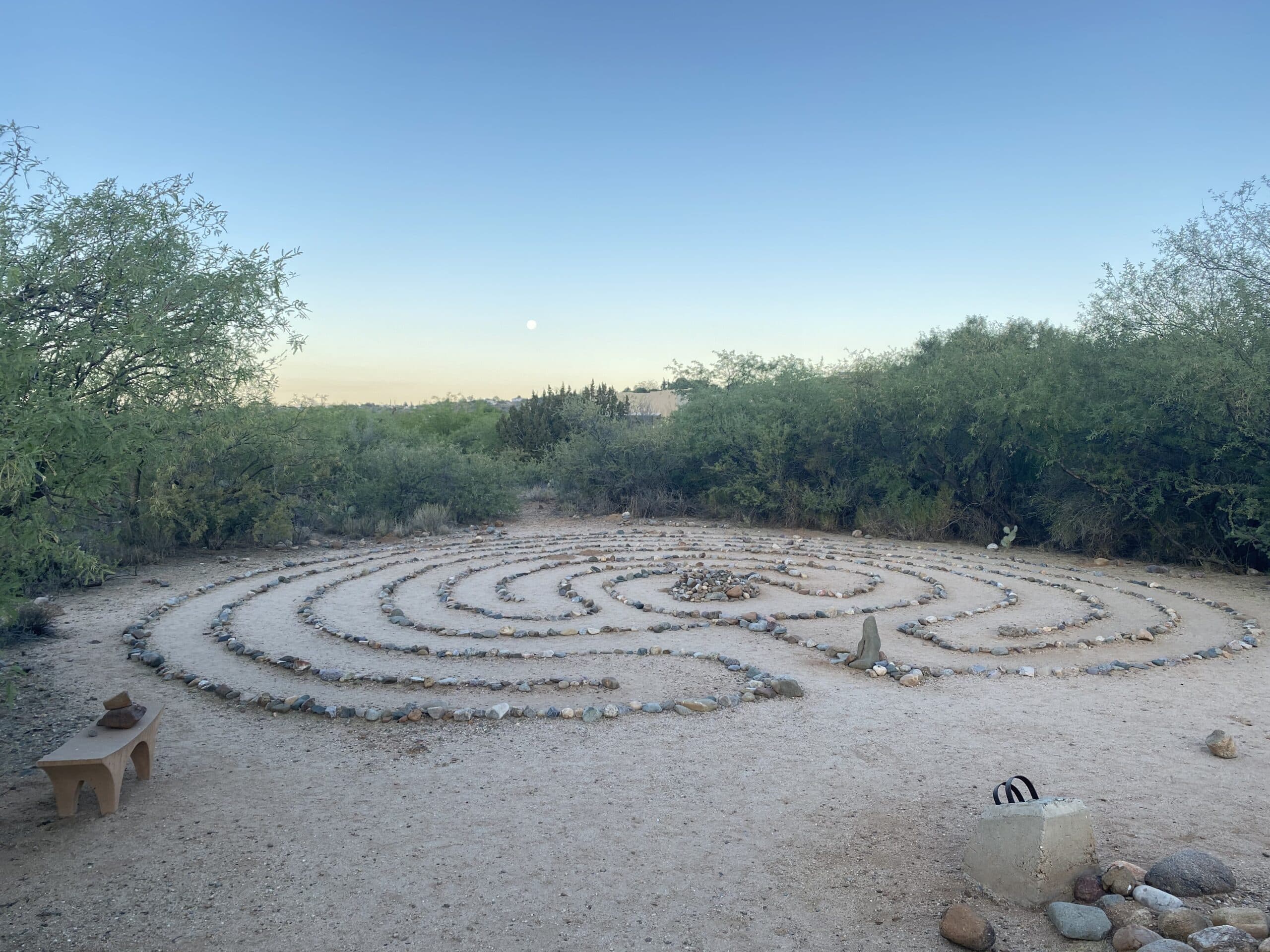 And with all of my Miraval Arizona trips, an early morning hike with fellow guests helps start the day with an unplugged walk in the saguaro-studded hills; as does a quiet, reflective solo walk around the labyrinth. It's also nice to lounge by the pool with some cool prickly pear tea and a book – and later, head up for a make-your-own smoothies at the Palm Court Cafe.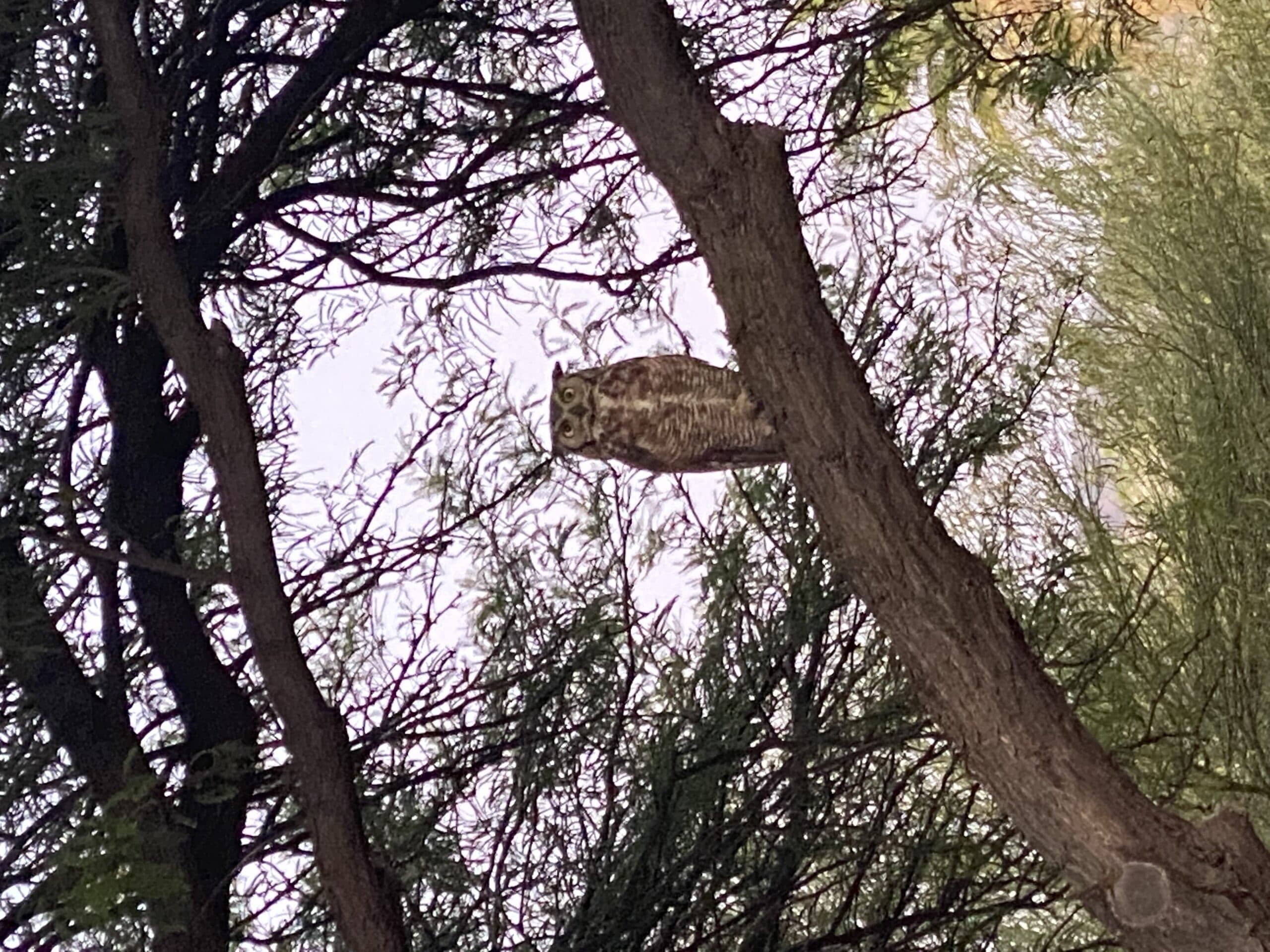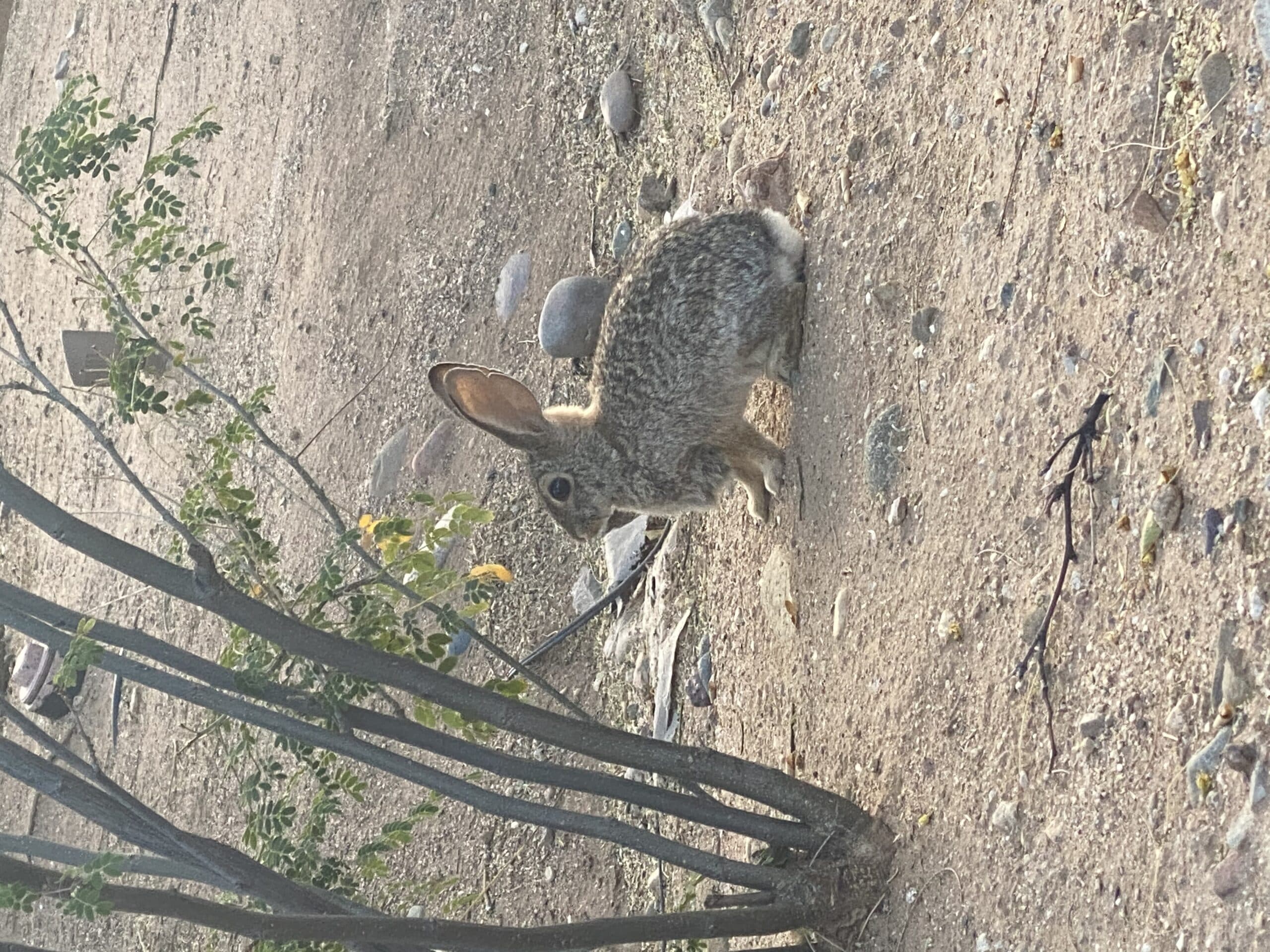 You also come to Miraval Arizona to simply observe. Walking to my room one early evening, I spotted a majestic great horned owl in a tree above. I also saw a slow-moving pair of javelinas, a quick-moving roadrunner and of course, way too many bunnies to count. On my last morning, I woke up early to watch the sun rise over the Santa Catalina mountains. As I sat on a big boulder where my Mom and I sat only a few summers before, I was reminded of how fast life moves. And even though my Mom was no longer here, I felt her presence all around me. In nature. In time. In space. At Miraval Arizona. I closed my eyes and was reminded of two things. One: we're never on the trip alone. And two: thanks to the healing minds and hands at Miraval Arizona, I was lighter – and perhaps even more so knowing I'd be back again in the future.
About the Author
Kate Donnelly
Kate Donnelly is a travel, food and lifestyle writer based in New York City. Her work has appeared in T: The New York Times Style Magazine, The Wall Street Journal Magazine, Travel + Leisure, CN Traveler, Architectural Digest, Vogue, Food & Wine and others.