Berkshires Botanicals: Tulsi Rose Balm
By Laurel Shaffer
Miraval Collection by Laurel Skin
Just as we know that eating seasonally, regionally, or locally is beneficial, we can take that same approach with our skin rituals. Creating products that are inspired by a region and its natural plant life is a process that requires full surrender — to the beauty and energy of an area — and letting the plants that grow there naturally bring a product to life.
It was a joy and an adventure to experience this process within each of the Miraval Resort locations, seeing each of the unique plants of the Arizona, Austin, and Berkshires regions shine to create potent and powerful topical plant medicine for the skin. The Miraval Collection by Laurel Skin allows you to explore each Miraval region to learn more about these plants and how well they take care of our skin!
xo- Laurel Shaffer, Founder + Formulator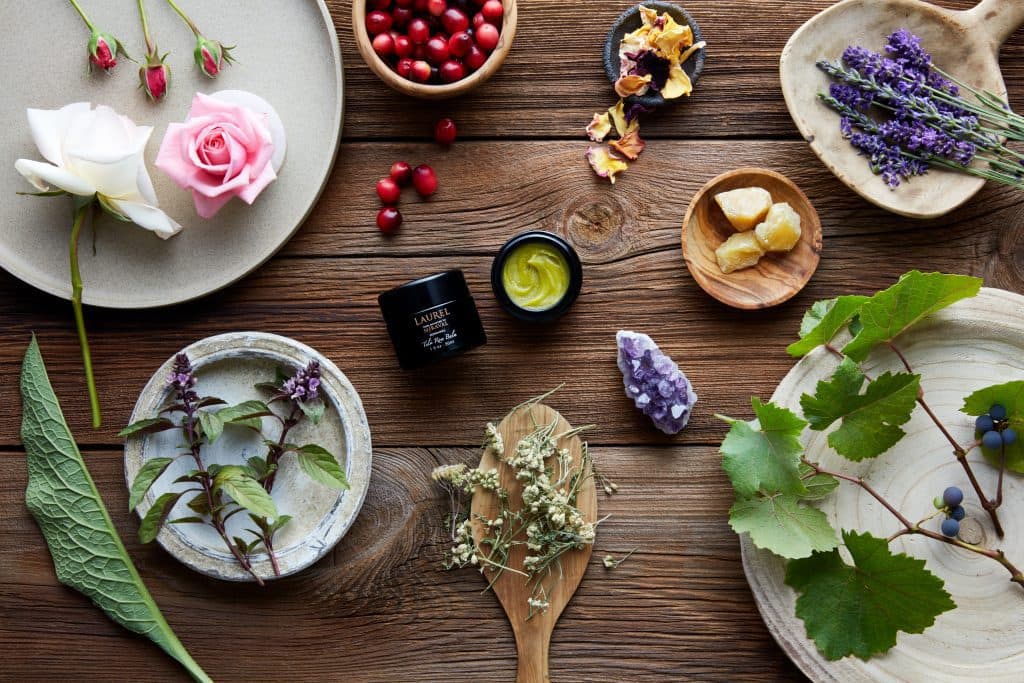 Miraval Berkshires Tulsi Rose Balm
The plants of the Berkshires region are centered around their nutrient density — so much lush, green forest filled with the vitamin and mineral building blocks of cellular life. With the longest winter season of any of the Miraval regions, the Berkshires plants are naturally more hydrating, moisturizing, and stimulating to both circulation and lymph to keep things moving and glowing in colder months when movement is often more stagnant.
The three plants below, with so many others, inspired Miraval Berkshires' exclusive Tulsi Rose Balm, a rich moisturizer to revitalize dull, dry skin and the second creation in The Miraval Collection by Laurel Skin.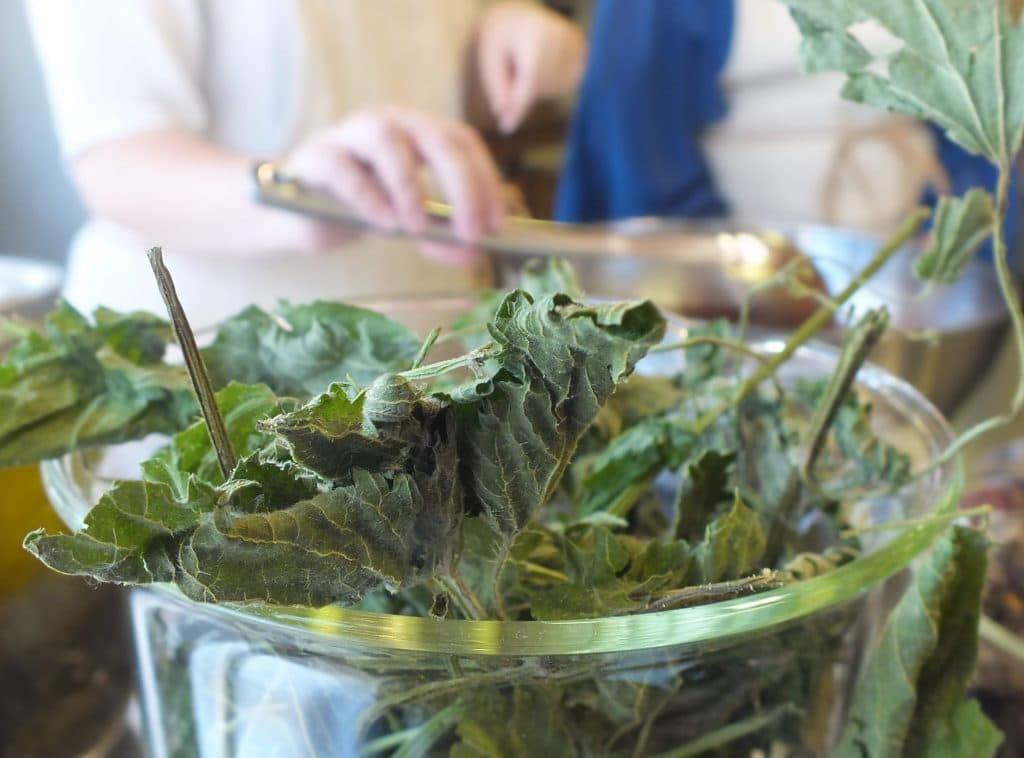 Nettle
This nutritious green leaf grows abundantly in the forests throughout the Berkshires. The nutrients in nettle provide our skin with all the vitamins and minerals it needs to thrive and be optimally healthy. It is a vibrant superfood that strengthens connective tissue, making it an ideal plant for dry and mature skin.

Tulsi
This aromatic flowering plant is considered sacred in Ayurvedic medicine and is also effortlessly farmed by herbalists in the Berkshires region. The tulsi plant stimulates circulation of both blood and lymph, making it ideal for revitalizing dull, dry, and mature skin.

Wild Roses
As always, the hero of the story — roses steals the show. This balm combines wild roses harvested in the Berkshires, as well as organically cultivated Heirloom roses and rare White rose essential oil. These petals bring a wealth of antioxidants and nutrients, such as anthocyanin, flavonoids, vitamin C, B, and E — each incredibly restorative and strengthening to the skin, making them a perfect plant for dry, mature, and sensitive skin
Purchase more of Laurel Skin products here

- Link opens in a new window


About the Author
Laurel Shaffer
Laurel Shaffer is the founder, formulator, plant communicator, loving center, and driving force behind Laurel Skin. She has led a journey filled with education, research, and study that led to her path as a sommelier, and eventually a skin-specific herbalist. Those formal training paths, as well as her experience in farm, spa, and mindful wellness have made it possible for her to live the life of a slow-farmed beauty advocate and creator of farm-based and hyper-localized spa rituals and formulas.