Beauty From The Farm: Petal Pecan Mask
Miraval Collection by Laurel Skin
Just as we know that eating seasonally, regionally, or locally is beneficial, we can take that same approach with our skin rituals. Creating products that are inspired by a region and its natural plant life is a process that requires full surrender — to the beauty and energy of an area and letting the plants that grow there naturally bring a product to life.
It was a joy and an adventure to experience this process within each of the Miraval Resort locations, seeing each of the unique plants of the Arizona, Austin, and Berkshires regions shine to create potent and powerful topical plant medicine for the skin. The Miraval Collection by Laurel Skin allows you to explore each Miraval region to learn more about these plants and how well they take care of our skin!
xo- Laurel Shaffer, Founder + Formulator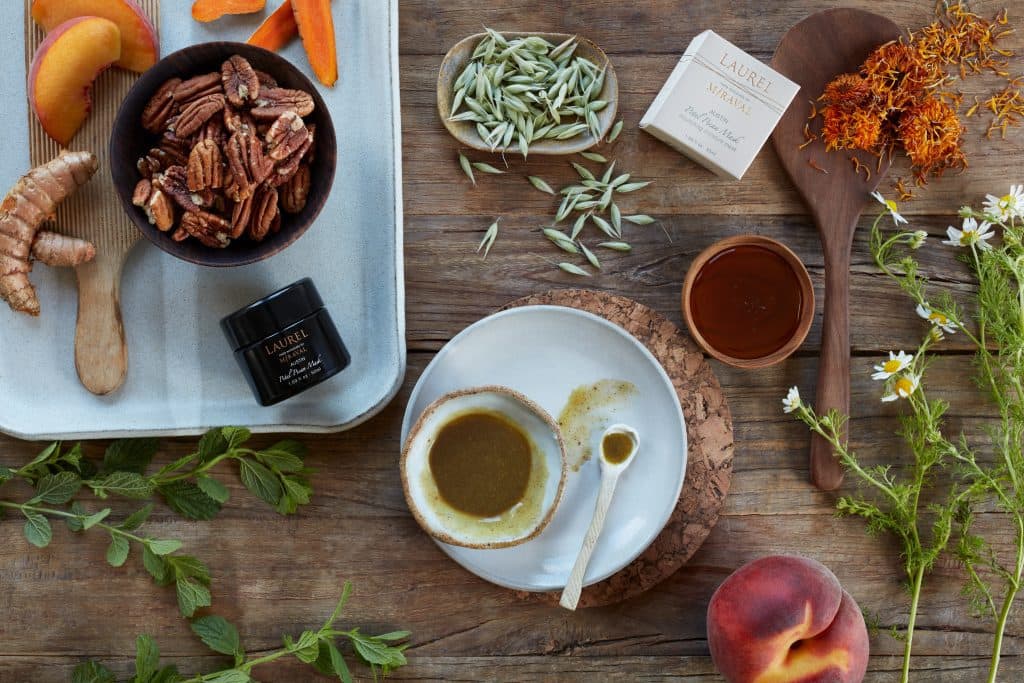 Miraval Austin Petal Pecan Mask
During my first trip to Austin, I explored and immersed myself in Miraval's Cypress Creek Farm to learn what plants thrived there. I also found myself at every farmer's market possible, connecting with local farmers and their regionally grown offerings. I realized that the plants growing effortlessly and abundantly in Austin are diverse and bountiful: ripe, antioxidant-rich fruits and nuts that see long hot summers but with a backbone of strength to sustain them throughout the winters. The rich bounty of Texas-inspired the creation of Miraval Austin's Petal Pecan Mask, a hydrating, brightening, and moisturizing mask that visibly plumps, firms, and renews skin. This decadent mask was the first product created for The Miraval Collection by Laurel Skin.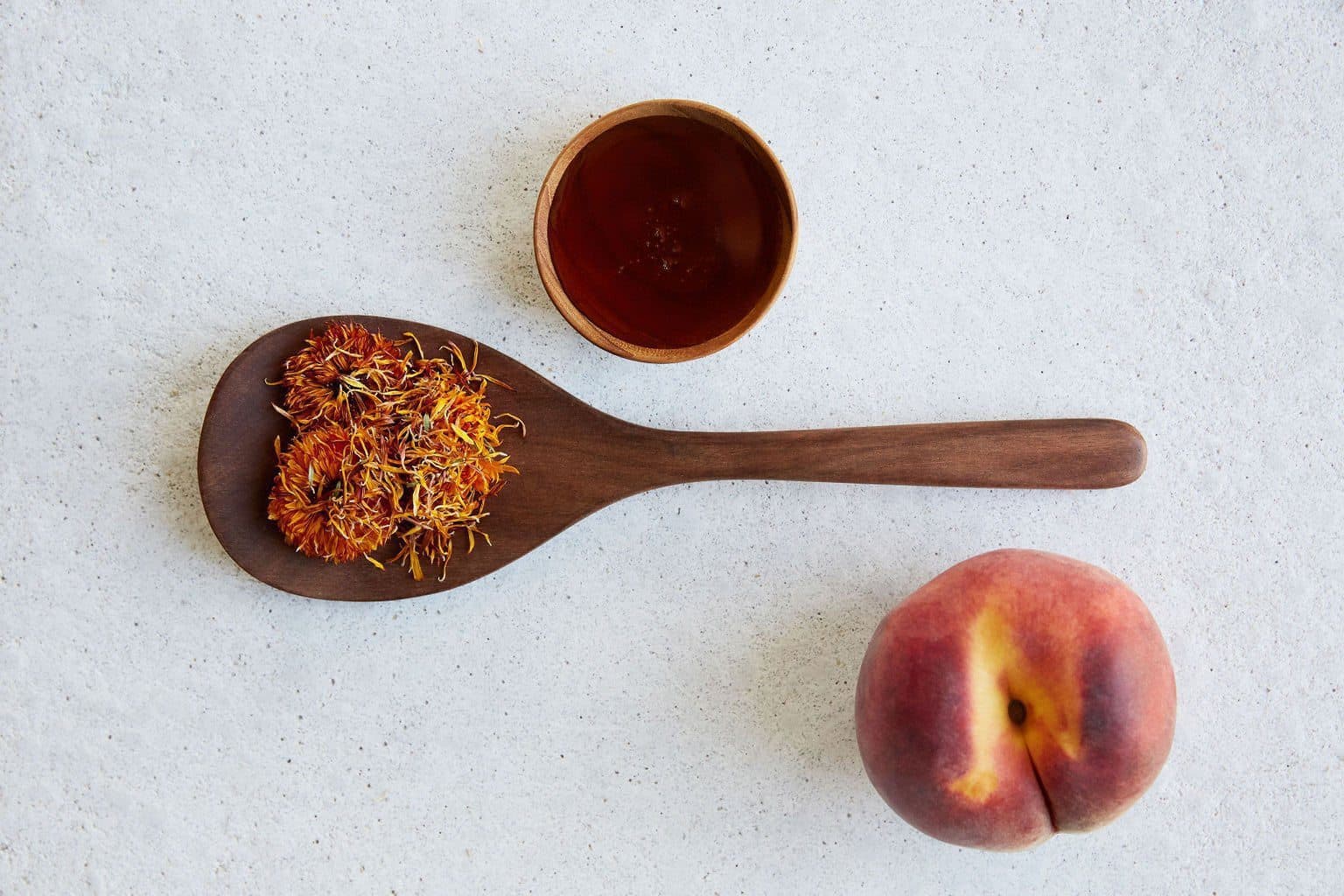 Peaches
The inclusion of plump and fresh Austin-grown peaches was essential. Peaches provide enzymatic cleansing and brightening and lead to hydrated and soft skin. They are cooling, strengthening, and filled with vitamin C, flavonoids, and other helpful fruit acids. Aromatic peaches are well suited to all skin types.

Pecans
Our Austin-sourced raw pecans are an abundant staple in the region and are harvested by small family farmers. They also happen to be my favorite nut! Pecans nourish, moisturize, protect, and soften skin with their essential fatty acids and high vitamin E content. Especially ideal for dry and mature skin.

Pink Primrose
These delicate pink petals can be found throughout Austin in the spring and summer months. They are freshly harvested for us by Nicole, a local, regional herbalist. These beauties are extremely gentle and help soothe, calm, and support the skin — perfect for sensitive or inflamed conditions.
Visit our shop for more natural beauty products

- Link opens in a new window


About the Author
Laurel Shaffer
Laurel Shaffer is the founder, formulator, plant communicator, loving center, and driving force behind Laurel Skin. She has led a journey filled with education, research, and study that led to her path as a sommelier, and eventually a skin-specific herbalist. Those formal training paths, as well as her experience in farm, spa, and mindful wellness have made it possible for her to live the life of a slow farmed beauty advocate and creator of farm-based and hyper-localized spa rituals and formulas.