Elevation: Diverse Women's Wellness Retreat at Miraval Arizona
with The AAKOMA Project + Dr. Alfiee
Caring for Our Caregivers
By Dr. Alfiee Breland-Noble
There was so much chipping away at our collective mental health in 2022.  From civic and social unrest to political upheaval, to a global pandemic, we have all faced so much this year.  Many have come around to the fact that mental health is a vital part of our overall health.  We have all learned new ways to cope, including mindfulness, exercise, yoga, peer support, and just plain recognizing and honoring our feelings consistently.  Even those of us who study and promote mental health, like me, sometimes find ourselves confronted with new information that helps us level up our own practices and thinking.  We get incredible opportunities to learn. This is the incredible opportunity I had in 2022 by partnering with my friends at Miraval Arizona.  Keep reading to learn more.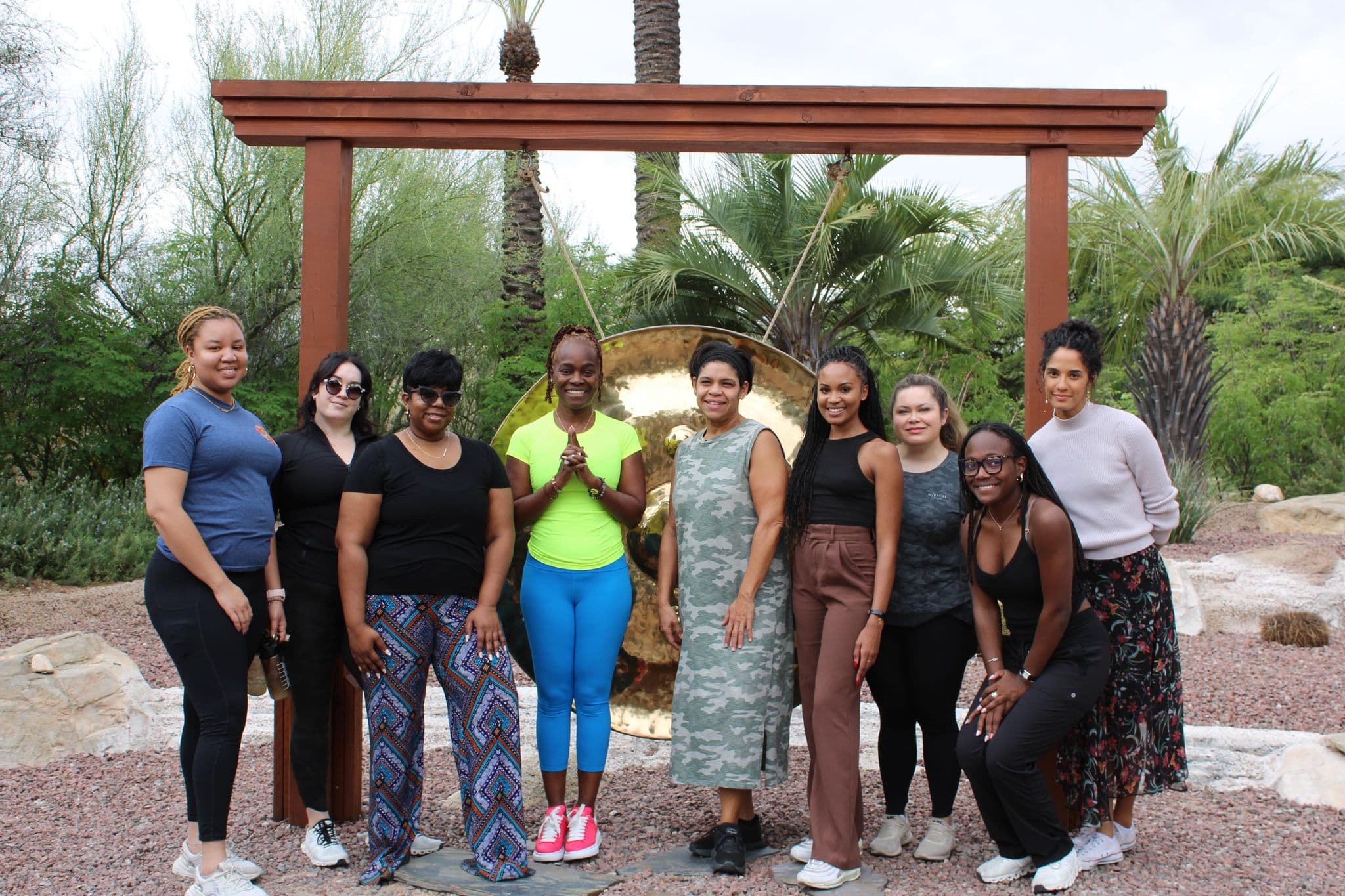 I have always held a deep desire to honor my sacred place in this world through uplifting others.  It's why I practice mindfulness, exercise regularly, and it's even at the root of why I pursued my current career as a founder, scientist, and mental health correspondent.  As far back as I can remember, I knew I wanted to lead others in caring for their mental health, especially those who are never seen as central to mental health discussions and those who are never viewed as worthy of obtaining care.  Then in 2017/2018, I crystallized my vision as a retreat; a retreat to celebrate women of diverse backgrounds and uplift us in caring for their mental health.  This was the origin of my idea for the Elevation: Diverse Women's Wellness Retreat and I could not have found a better partner than Miraval properties.  Miraval and I share a commitment to healing practices that reflect the diversity of the lived experience and that draw from global perspectives; thus, giving attendees the opportunity to be immersed in culturally responsive healing practices.  Obviously, this is of deep importance to me as I am deeply committed to what I call BEII (Belonging, Equity, Inclusion, and Intersectionality).
The Elevation: Diverse Women's Wellness Retreat at Miraval was curated to provide women and femme-identified people with actionable tools for self-care and emotional wellbeing while holding space for them to literally "just be".  Too often for women of diverse backgrounds, messages of deservedness, rest, relaxation, joy, and peace elude us as we work so hard in service of others to the exclusion of our own needs.  The goal for our inaugural retreat in 2022 was to welcome our healers into a warm embrace and send them away after a two-day wellness experience, in a state of calm provided with actionable tools to help them on their journey of emotional wellbeing.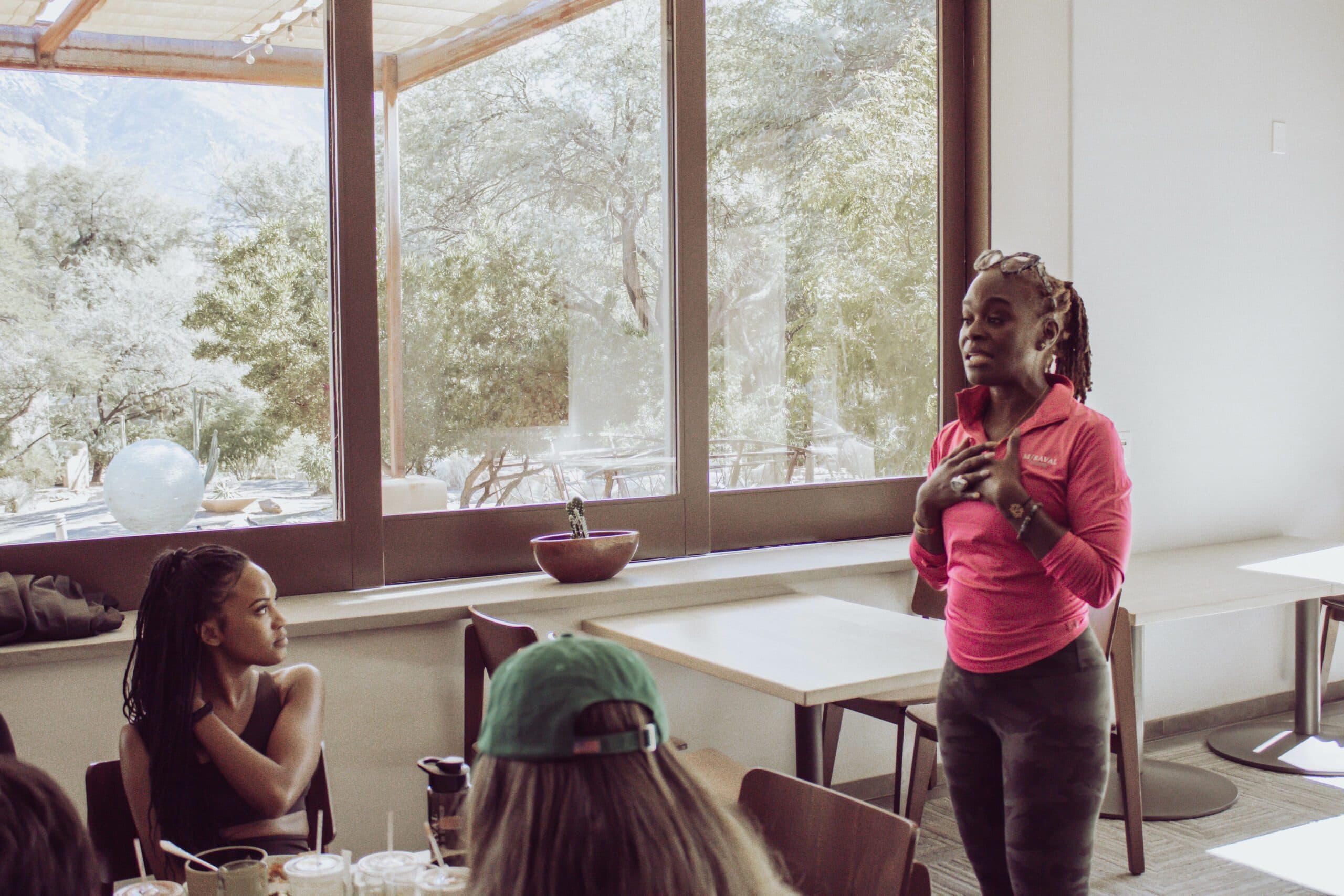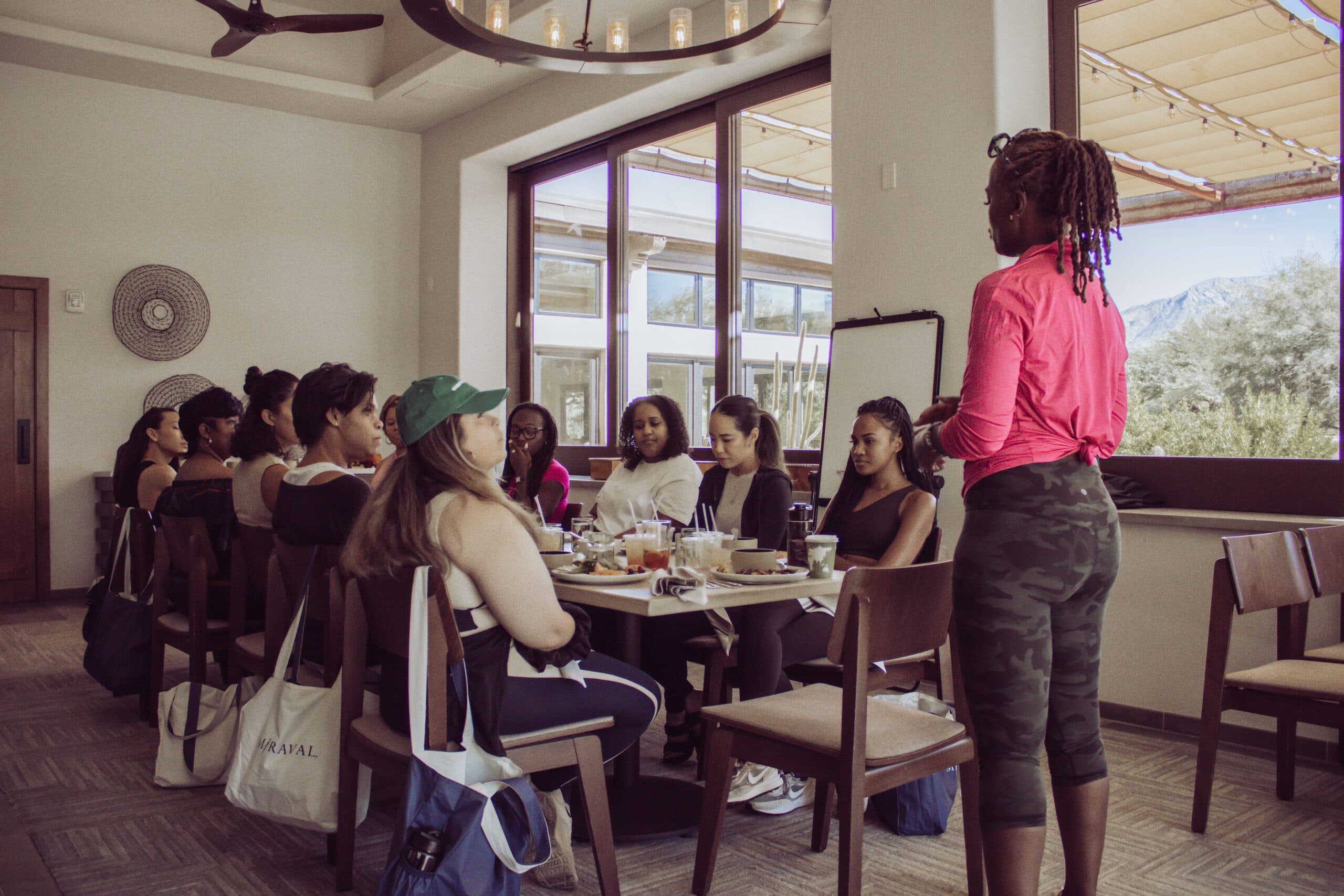 I characterize our two-day retreat under the themes of celebrating diverse women/femmes; holding space for diverse women/femmes and allowing them to rest; encouraging women/femmes to practice self-acceptance and stillness, and helping women understand that engaging in the act of rest is an act of resistance to harmful societal norms that erode the positive sense of self and reward selflessness to our detriment.
Having the opportunity to learn about and experience cultural healing practices, healthy foods prepared in innovative ways, welcoming spaces that invited me to rest, and curated activities that allowed my AAKOMA Project team and I to bond, open up, rest, and heal with an incredible group of mental health nonprofit/social impact women and femmes of diverse backgrounds was an incredible gift for which I will always be grateful.
Being able to celebrate Belonging, Equity, Inclusion, and Intersectionality (BEII) at the same time was a balm for my soul.  Thank you to my guests, the amazing staff at The AAKOMA Project, and to my partners at Miraval, I look forward to our ongoing collaborations with eagerness and anticipation for the wonderful things to come.  #LoveLightScience
---
Elevation: Diverse Women's Wellness Retreat Weekend Itinerary

About the Author
By Dr. Alfiee Breland-Noble
Dr. Alfiee M. Breland-Noble (known professionally as Dr. Alfiee) is a pioneering psychologist, scientist, author, and mental health correspondent.  As founder of The AAKOMA Project 501c3, she envisioned and built The AAKOMA Project from an academic medical research lab in major teaching hospitals (at Duke and Georgetown) into a thriving Woman of Color-led, million-dollar mental health nonprofit.
An in-demand expert in BIPOC (Black, Indigenous, People of Color) mental health, she hosts a video podcast "Couched in Color with Dr. Alfiee" and is a regular broadcast, digital, and print media contributor for outlets as diverse as NBC, CNN, PBS, MSNBC, Peacock, Business Insider, the New York Times, the Washington Post, and the Breakfast Club nationally syndicated radio and digital program among dozens of others.
On World Kindness Day 2021, Lady Gaga invited Dr. Alfiee to serve as her co-host on a mental health discussion with a diverse group of young people in a powerful and phenomenal film, The Power of Kindness (produced by Lady Gaga, the Born This Way Foundation and hosted on Gaga's Facebook Channel, Meta, and ChannelKindness.com).
As a recognized thought leader, Dr. Alfiee lectures internationally and lends her expertise in mental health and suicide prevention for intersectional youth and young adults to global audiences.  She is lauded for her remarkable ability to motivate and inspire by translating complex scientific concepts into everyday language. She lives by the mantra that everyone deserved #optimalmentalhealth which should always be informed by #lovelightscience.