You Can't Pour From An Empty Cup: NAMI Team Gets a Miraval Austin Refill
By Dawn P. Brown, National Director, NAMI HelpLine Services NAMI, the National Alliance on Mental Illness 
Passing through the gates onto the property of the Miraval Austin Resort & Spa represented a transition from our daily realities to an otherworldly place that promised rest, restoration, and reconnection with ourselves and each other. What an incredible opportunity Miraval Austin presented to twelve members of the NAMI HelpLine team, NAMI's CEO, and NAMI Medical Director. NAMI, the National Alliance on Mental Illness, is the largest grassroots mental health organization in the nation serving individuals with mental illness and their loved ones by offering free, recovery-focused education programs and support groups, by shaping public policy through advocacy and leading the conversation on mental health in America.   
The NAMI HelpLine receives calls, texts, and web chats from people reaching out for help with mental health issues, including treatment information, resources, and support. In 2022, the HelpLine team and a workforce of 150 volunteers responded to over 100,000 calls for help from people across the country.  Since the pandemic began in 2019, we have had an 85% increase in the number of people reaching out for help due to deteriorating mental health. With this tremendous need for HelpLine services, we continued to stretch and grow.  
The ability to rapidly scale to meet this need and still provide outstanding support and information wouldn't be possible without the HelpLine team being uniquely suited for their roles. Each of us have experienced the impact of mental illness either personally or as a family member. We know the toll it takes on an individual's life and their relationships. We have been to those deep, dark places and emerged with a passion to help others find their way to recovery. It is what allows us to offer sincere empathy, support, and hope to others and drives our passion.  
Responding to the needs of so many dealing with very serious issues is difficult, emotional work. It can take a toll, and burnout is a very real possibility. Miraval Resorts has been a stalwart NAMI supporter. They know NAMI's work and impact. They had the insight to know that after 3 years of unrelenting demand for HelpLine services, it was time to take care of the caregivers. Miraval Austin was the perfect remedy. 
Working with the wonderful event staff at Miraval Austin, a unique itinerary was crafted to take the NAMI team inward and outward each day. To signify our intention to use this time well, we began our Miraval experience with a Gong Ceremony, and with each of our clanging of the gong crystallized individually and collectively our "Whys". The Beauty of Imperfection activity gave us a hands-on experience with the Japanese art of kintsugi as we broke and repaired pottery by mending the pieces back together with gold. It provided a wonderful metaphor for embracing our brokenness and seeing how we had transformed it into our inner strength and beauty.  During our Equine experience, we had an opportunity to learn about the Miraval farm and horses but also learn surprising lessons about ourselves, trust, and leadership from the beautiful horses and the very wise session leaders.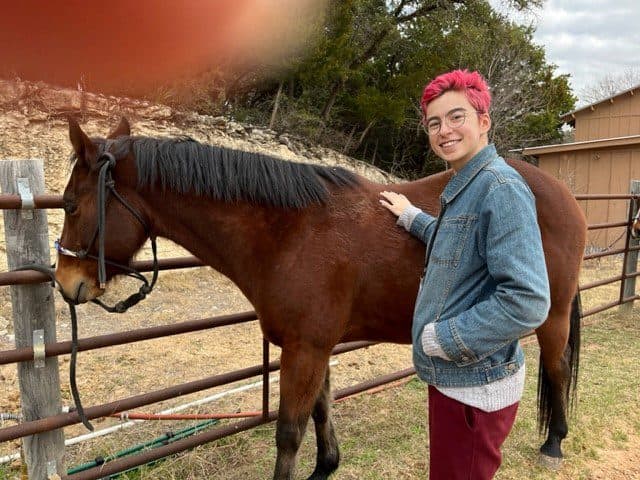 Other activities, including the Taste of Salsa Competition and Hatchet Throwing, created an atmosphere of light-heartedness, making our time together special while an early morning guided nature walk introduced us to the beautiful mid-Texas flora and fauna. And big HelpLine crowd favorites included fabulous food, smoothies, and spa experiences. Throughout our time at Miraval, the staff in every way graciously demonstrated their expertise and commitment to the guest's experience.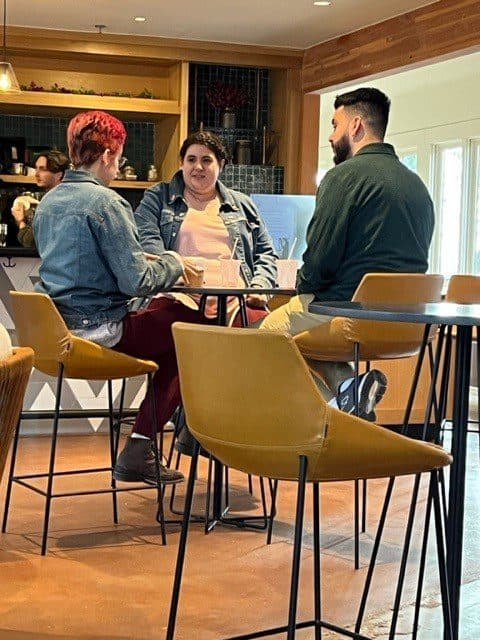 As we ended our time at Miraval, we took with us the meditative and reflective practices we had learned from the Voice of the Soul and Moring Manifestation Meditation sessions. How perfect that they offer us insights and mindfulness practices that we can use to refresh and restore. These will serve us well as we transition back to our role of helping others navigate toward mental health and recovery.  
"Miraval helped to create a shift for me. Thanks to the fantastic staff and programs I attended. I'm still wearing the beautiful bracelet I got there every day to remind myself of Miraval Mode. Thank you to all who helped make this shift happen for me". Jessica Hart, Sr. Manager, NAMI HelpLine Resource Development
The NAMI HelpLine can be reached Monday through Friday, 10 a.m. – 10 p.m., ET.
Call 1-800-950-NAMI (6264), text "HelpLine" to 62640 or email them at helpline@nami.org
About the Author
Dawn P. Brown, National Director, NAMI HelpLine Services 
Dawn and the NAMI HelpLine team work each day to help further the recovery of people affected by mental illness and restore their families. Together, they bring their lived experience, professional skills, and passion to the service and support of the NAMI community.
Dawn was drawn to NAMI following her son's schizophrenia diagnosis, and in 2011, she volunteered to serve on the NAMI HelpLine. Shortly afterward, she accepted a staff position.
Leading the NAMI HelpLine team has allowed Dawn to align years of professional experience in business and non-profit management with her passion for helping others affected by mental illness. Each year, the NAMI HelpLine provides more than 250,000 help seekers with the information, resources and peer support they need to advance their recovery or support the recovery of a loved one.
Since 2011, in addition to NAMI HelpLine management, Dawn has contributed to NAMI as the Director of Convention Services, Director of Membership and Content Development Specialist. She is a native of Washington, DC, and has certification in business and project management.