Booking Your Trip to Miraval Resorts: Where to Begin?
By Araxe Hajian
I recently convinced my longtime friend and neighbor, Sarah, to join me on my next visit to Miraval. We have talked about going together for ages but never found time to commit. Sarah is recovering from surgery and lost her mom to Alzheimer's last year. So, she's been through some things, and it's a good time for friends to make good things like Miraval happen.
I am a procrastinator by nature, but I often hear my grandmother's voice responding to my I-don't-have-time-for-it declarations with, "If not now, then when?" Maybe you can relate. Think of the family reunion that didn't take off because no one could agree on a date. Or the in-person work team retreat that hasn't happened in three years because projects and schedules never seem to align.
The beauty of going to a Miraval Resort & Spa is that even the first step—booking and showing up—is a commitment to living in the present moment.  Each Miraval visit teaches me another level of mindfulness, whether it's through finding my authentic self, supporting my team, or nourishing loved ones, like my friend, Sarah.
Here is my planning journey; hopefully, it will help you when you are ready to take your own.
1. Find the Right Spot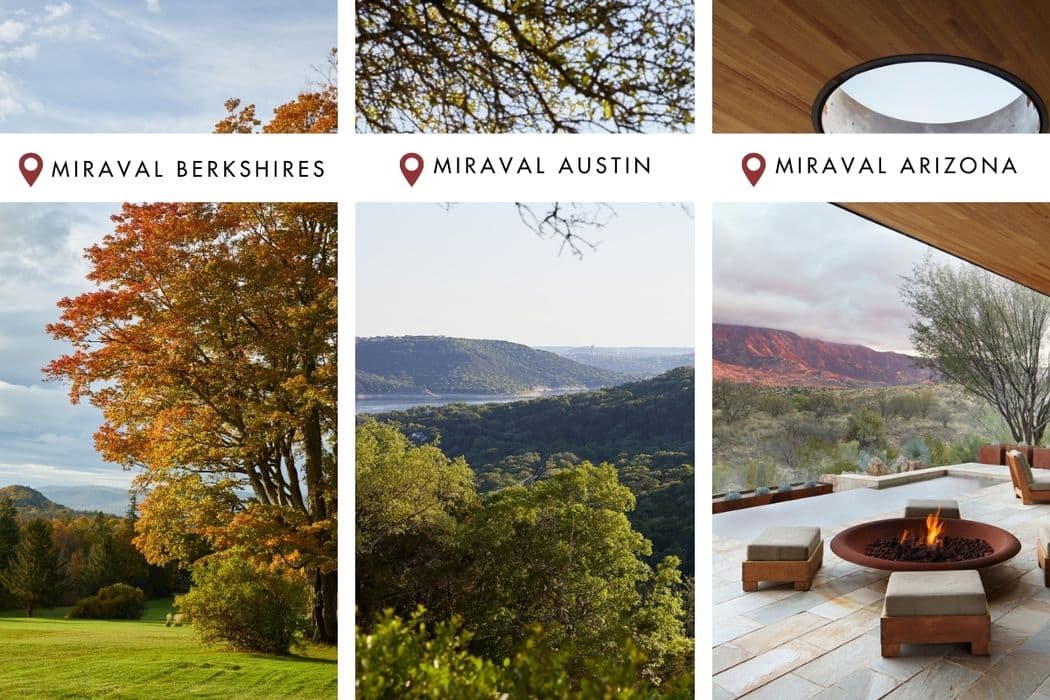 The first question is: which resort do we choose?
I have been to all three properties (Massachusetts, Texas, and Arizona) and cannot claim a favorite. I sent Sarah blog posts that describe each resort's differences so she could read and decide for herself. She chose Miraval Berkshires in Massachusetts.
When I asked what convinced her, she said it was the wrong time for big southwestern skies or bright sun. She explained that her current vibe calls for dark-stained wood, fireplaces, and cozy corners with soft lights and warm soup. Plus, the word "sanctuary" in the description won her over.
We are northeastern bound!
2. Pick a Package
We are going with the Miraval Unlimited Package, which includes all meals, snacks, and non-alcoholic beverages. It offers a $175 nightly resort credit, which we can use for spa treatments, fee-based workshops, or private sessions with specialists. The price includes a whole menu of complimentary wellness activities and full access to the spa, gym, pools, and common spaces.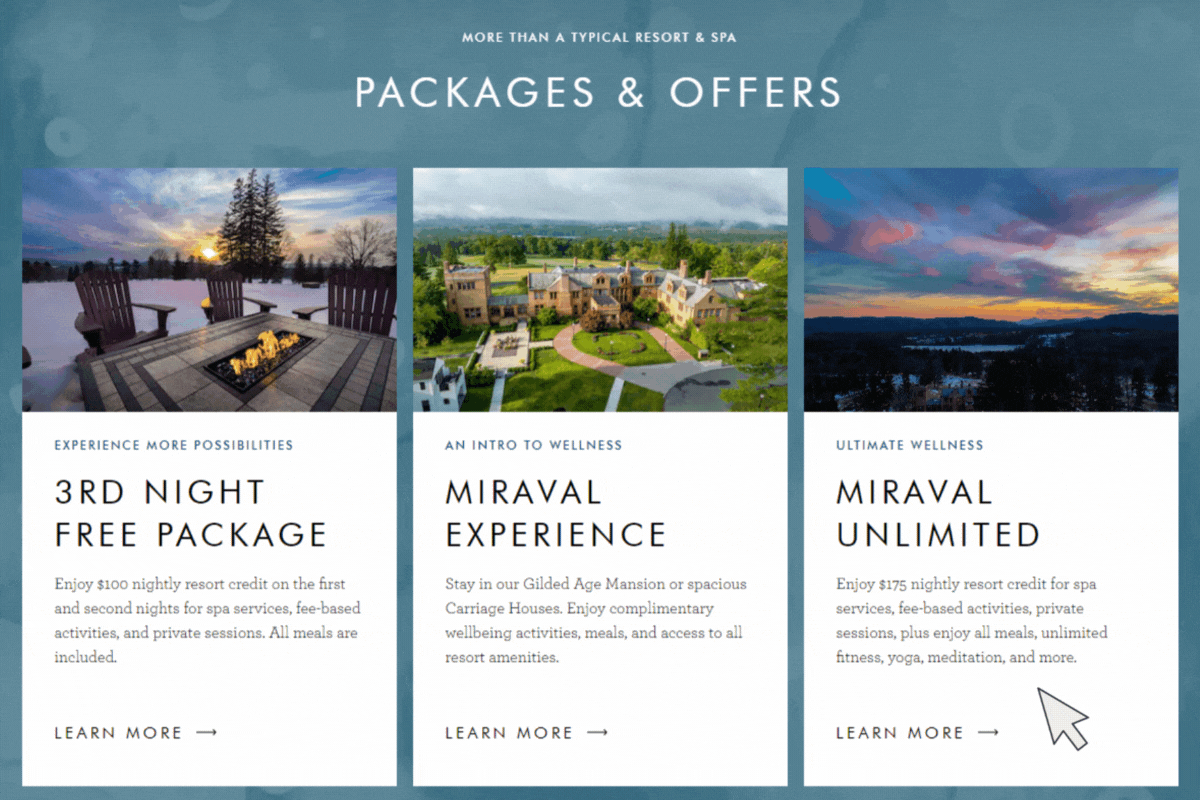 Take a look at what unlimited really means!
I love this type of trip because—aside from packing my suitcase—all the details are taken care of before I even arrive. The package includes a shuttle ride from a nearby Hartford, CT airport directly to the property. I love not having to think about ride-sharing apps or hailing taxis—the idea of being met at the airport and letting someone else take over the logistics from there is a dream! I can tuck my wallet away for the duration (all Miraval Resorts & Spas are gratuity-free) and not have to think about it again until I check out.
There's a bonus: If you stay four nights, you get your fifth night free. The only catch is that you have to arrive between Wednesday and Saturday to get it. For us, it's a no-brainer: why plan for four nights when you can stay for a fifth one free?
3. Book Your Dates
Visiting Miraval Resorts has taught me the value of planning ahead. The brand's Facebook page recently asked its followers for advice for first-time visitors. The number-one recurring comment was: Book your treatments and activities in advance.
Number two was: Don't overschedule, followed by number three: Dine (at least once) in your bathrobe.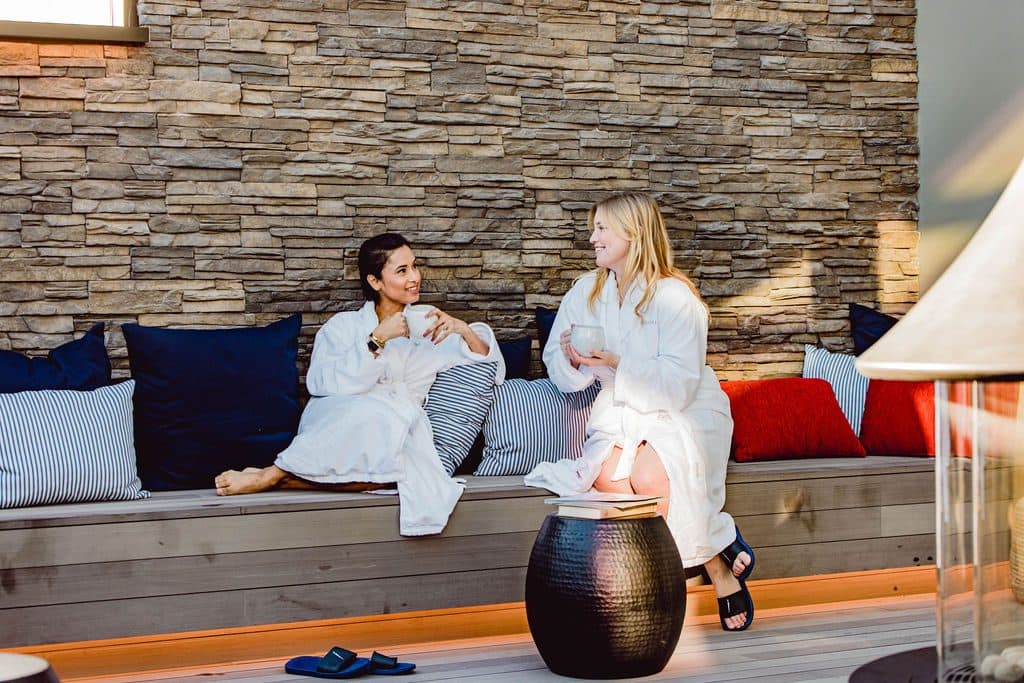 As a repeat guest, I concur with all of the above. I can't tell you how disappointed I was last time when—despite the Experience Planners' incredibly helpful efforts—I couldn't get into the new Obsidian & Sage Detoxifying Ritual. It's a spa treatment that uses a soft-pack bed. As I write this on a cold wintry night, I can only dream about being able to "surrender to a warm chrysalis of safety in a gravity-defying float," as it is described in the online spa menu.
I also cannot overstate how important it is to schedule downtime (meaning, time to do absolutely nothing) and mealtimes. It's easy to get so excited about doing as much as possible that you forget to rest or eat in between activities. But don't underestimate the sense of restorative bliss that comes from spending time with a book and teacup sitting by a fireplace or lounging in the Life in Balance Spa quiet room.
The whole point of visiting a place like Miraval Resorts is to practice living a life in balance, so it's a good idea to start with the simple things, like knowing when to take a break and nourish yourself. Plus, fine dining in your bathrobe? Sign us up, please!
*Insider tip: I've learned from past trips that you can avoid the frustration of waiting lists for popular classes, private sessions, and treatments.  They fill up fast! The website says to book at least eight weeks ahead, which is when they post their most recent listings.
4. Choose Your Room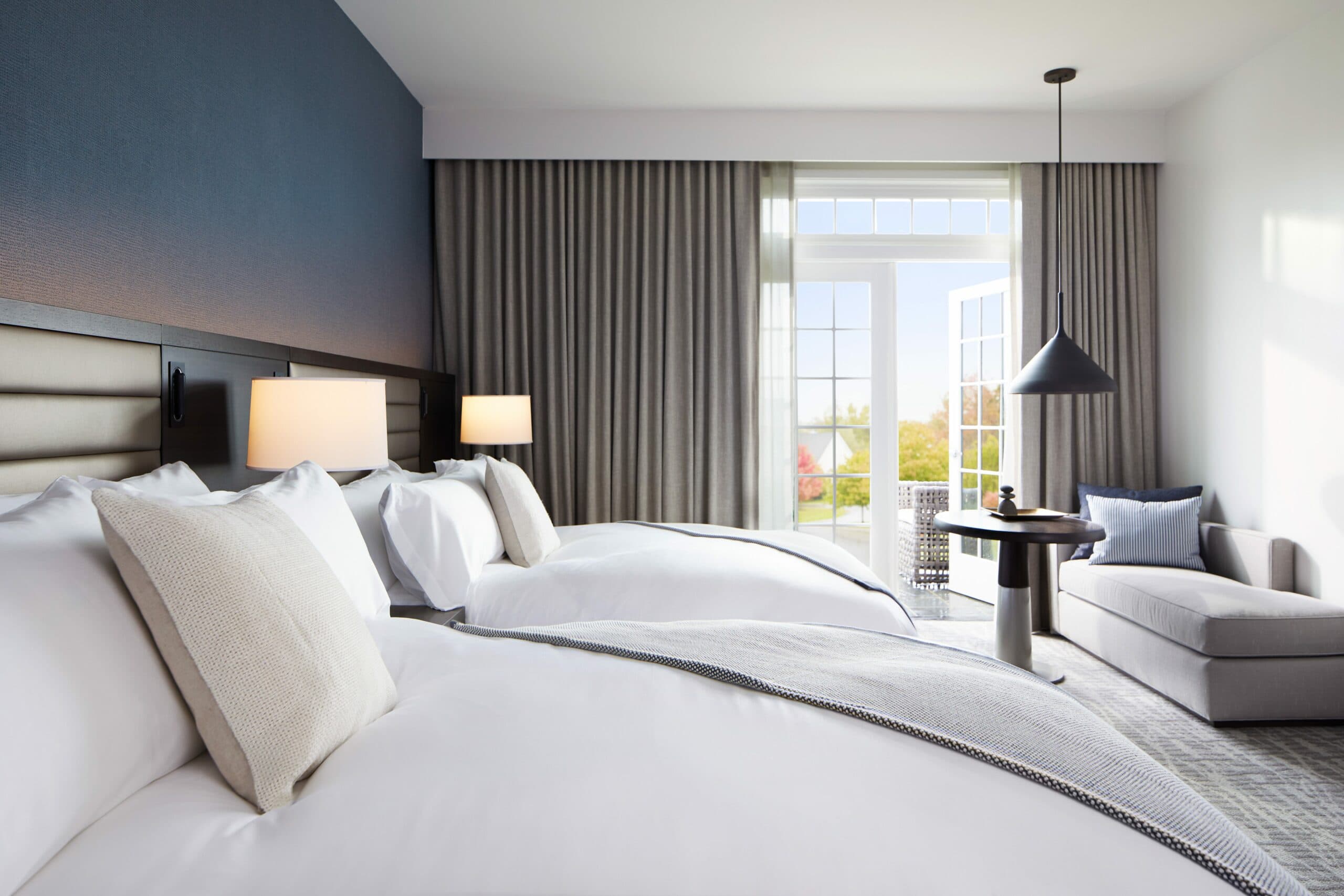 You can double up and share a room or get your own if you want more privacy. We decided to share—partly because it can sometimes bring the per-person price down a bit and partly because we are channeling a slumber-party vibe. We rarely get a girlfriend getaway and want to maximize our time together.
Again, booking early helps, especially if you hope to get a particular room type. Each of the three resorts has an Accommodations page that can help you sort out what room type will be best for you.
I'm dying to stay at the Wyndhurst Mansion. Last time, I stayed in one of the newer cottages, and I loved it, but after seeing the Mansion in person, I knew I had to come back and stay in one of the upstairs rooms. Instead of hanging out to watch Downton Abbey together, Sarah and I would stay in our own version of a posh historic estate, complete with a roaring fireplace, marble-topped bar, rooms named for poets, sweeping views, and afternoon tea!
Once you select your dates and room type, you click "book now", which takes you to a World of Hyatt Page (Miraval is part of the Hyatt family). Here's another bonus: you can use and earn World of Hyatt Points if you're a member.
After you book here, you'll get your first email with your guest confirmation number. Keep it handy to plan your activities online. The Miraval Experience Planning team is always available to help curate your itinerary as well.
5. Book Your Transportation
When you finalize how you are arriving (flight, train, car), you can better plan your activities. Even though it's possible to drive from our homes in Virginia, we decided that truly getting away (for us) meant leaving the steering wheel in other people's hands.
We booked flights to Bradley International Airport in Hartford, Connecticut, happy to use the included greeting at the airport and shuttle ride to the resort. You can get to this property in several ways, including Amtrak, Metro North, other surrounding airports, the Hampton Jitney (during select months of the year), or the drive-in option.
6. Set an Intention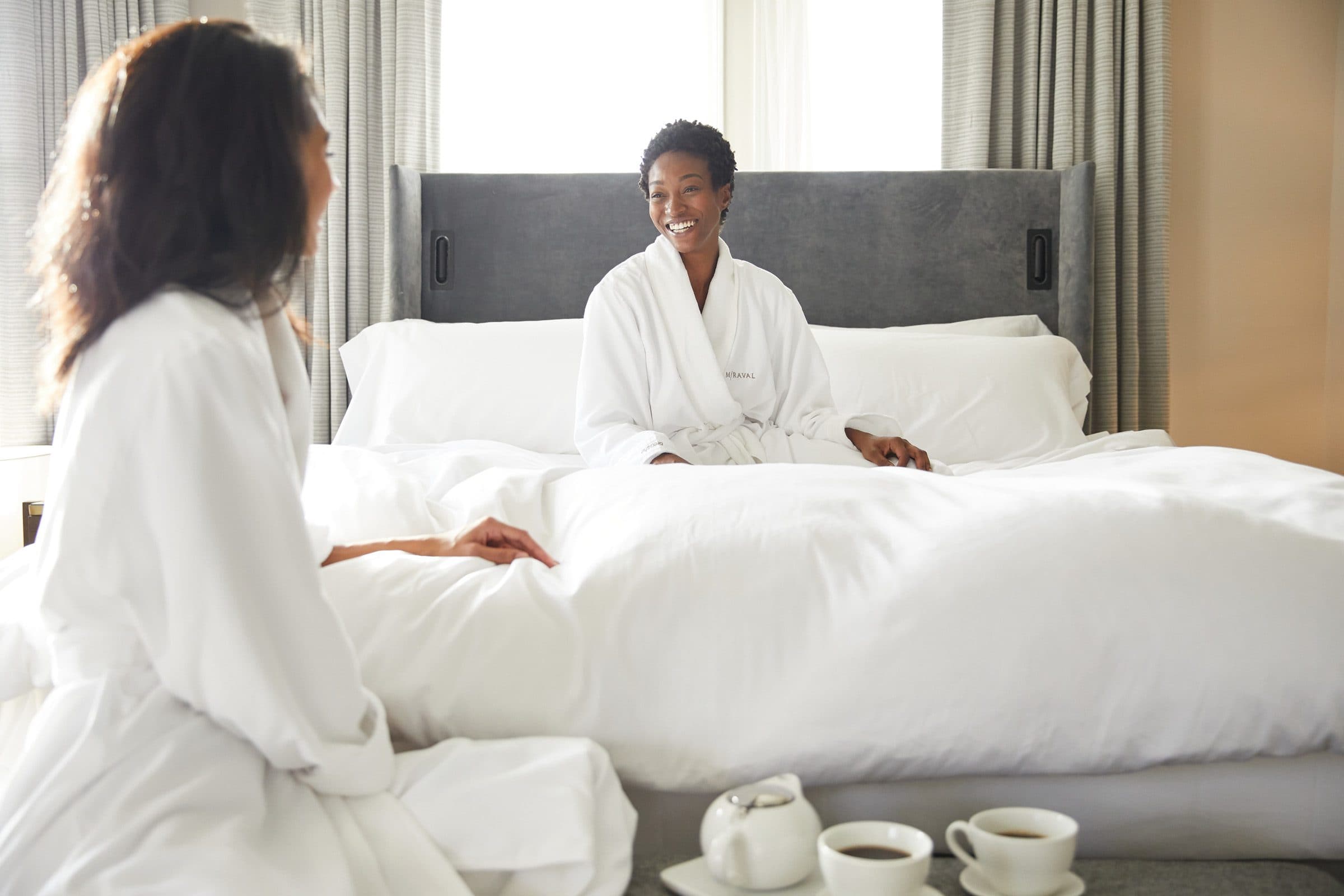 Each time I visit Miraval, I have intentions that stay the same (relaxing, spa time, great food) and others that shift with the times. I had come to Miraval to grieve (after my husband died) and to feel joy (when I turned 50). I have come with groups, as part of immersions, and by myself.
I was going for me this time, but I also wanted to support an old friend who had sat with me at our kids' countless bus stops and orchestra performances over many years. We did everything together, from hosting Star Wars Birthday parties to helping each other into funeral clothes. It was time to do something that wasn't about caring for other people. Something that would let us drop the tags of Mom, Daughter, Wife, Nurse, or Patient for a hot minute and remind us of who we are as individuals.
If an intention is an energy that shifts hope into action, I needed to think about how to define that energy. What do these words (intention, energy, hope, action) mean in our modern—and often overwhelming— world?
"Hope," wrote Emily Dickinson, "is the thing with feathers." She might have penned that line just a few miles from (and about a decade before its construction) the Gilded Age mansion room awaiting us at Miraval Berkshires.
Dickinson's words remind me that good things persist—and that the hope bird sings in our souls—no matter how weird life gets. A thing with feathers feels like a good intention, and Miraval Berkshires even has a Birds of Prey program I've always wanted to try.
7. Take the Quiz
So, how do you translate your intention into an itinerary?
The menu of activities and spa services can be overpowering at first glance. I highly recommend doing a little background research before booking anything.
The website has a great starting point if you're unsure—as I was—of how your intention can guide your stay. They even have a quiz and a series of pathways called Journeys with Intention, and you can also read a post about it here.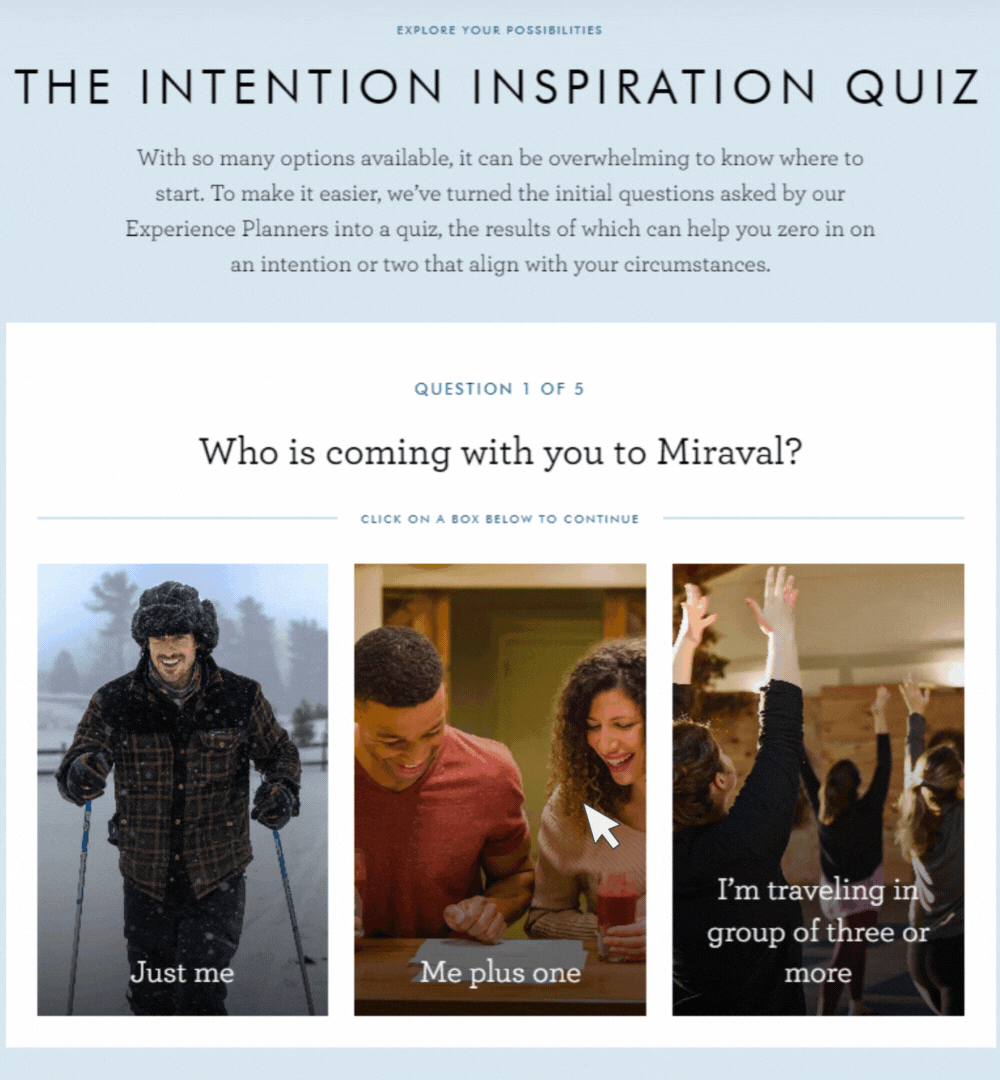 The quiz is not complicated. It points you to predetermined journeys with sample itineraries to follow, or you can customize your own. We each took our quizzes and landed on Reconnection Getaway. You don't have to have the same intention as your travel-mate, but it helps to know where your itineraries can overlap.
Start by clicking the Start Planning button, which takes you to the Activities calendar. Select your arrival dates and check out a sample itinerary. Here's an example:
Remember that these itineraries are just suggestions and don't include one-on-one sessions with specialists. Use them as jumping-off points to explore all the resort has to offer.
This is where I gave Sarah some homework, as she is new to the whole experience. As an Authentic Circle member (Miraval's loyalty program), I am familiar with the offerings, but I like to see what's new and try out something I've never done before.
8. Explore the Website & Blog
Take your time to click on the website links for Experiences and the Life in Balance Spa, and read blog posts about the various offerings you might want to try (including unique dining experiences). I told Sarah to start making a list of things she is curious to try.
It's also helpful to learn about the specialists. If Miraval Resorts were a camp, they would be the counselors. They're not just workshop leaders who clock in and out. You'll see and work with the same people throughout your visit—they're resident experts who don't just work at Miraval; they live and breathe it with you.
Based on the photos I brought home after my last visit, Sarah already knows she wants to work with Raya, who offers aura photography. We are excited to do her workshop together—and maybe even a private duet—to see how our aura colors change and combine when we are together.
9. Create a Wishlist
Now it's time to turn your notes into a wishlist. You can throw restraint out the window at this step since nothing you add is permanent. Add more than you think you might do so you have backups in case some classes aren't available when you're ready to confirm.
Keep a separate list of spa services and private sessions you want to try, download your wishlist, and get ready to lock in your itinerary with an Experience Planner.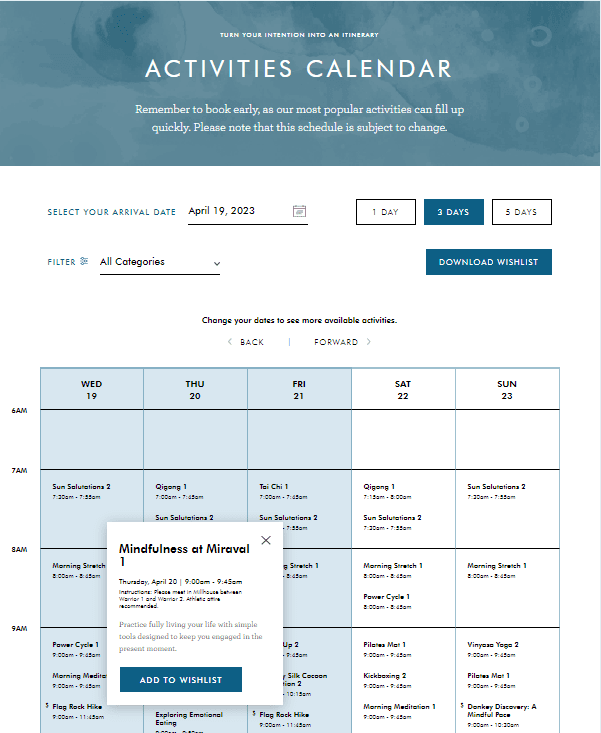 10. Finalize your Itinerary & Add Private Sessions
Your last logistics step is to get on the phone with an Experience Planner. Make sure you have your notes and wishlists ready. If it is your first time visiting, we recommend calling one of our Experience Planners who are available to help you enhance your stay by recommending experiences and spa services that align with your intentions. If calling in is not your style, you can email an Experience Planner here and schedule a time for them to call you.
You can use the online portal if you're a repeat visitor or just want to reserve a place in a workshop, private session, or spa service. This is an excellent option for holding your spot early, but you should still talk things through with an Experience Planner on the phone to ensure you're getting the best possible itinerary. It's worth the wait to do a little extra legwork and avoid surprises.
Now we can pause until it's time to start packing. In the meantime, Sarah and I picked up a few books to get us in the mood and mindset for a mindful Miraval stay, including On Being Human by Jennifer Pastiloff and The Power of Fun by Catherine Price. We are even following the advice of this Digital Mindfulness blog to start tapering social media and phone time as we count down the days to our unplugged adventure at Miraval Resorts.
Stay tuned for our next blog post on what to do next, including packing tips, digital mindfulness tips, and more.
CHOOSE YOUR INTENTION
Journeys with Intention put you at the center of your wellness experience. We curate personalized experiences that align with what matters most—your connection with yourself, others, and the world around you. Though these intentions are a useful starting point, they are merely that: a place from which to begin. Your Miraval journey will be entirely your own—as one-of-a-kind as you are.
EXPLORE MORE


About the Author
Araxe Hajian
Araxe Hajian is a senior writer who covers wellness stories and specialist offerings at Miraval Resorts & Spas. She was associate editor and writer at Life in Balance Magazine, storyteller at the social platform MindMeet, and author of numerous articles and Miraval Resorts' coffee-table book Miraval Mindful by Design.